Lithium-ion batteries degrade, or lose storage capacity, naturally over time. Once an EV battery loses 20% of its original capacity, it is ready to be retired, though it may take 10-15 years for the battery in an electric vehicle to reach this point.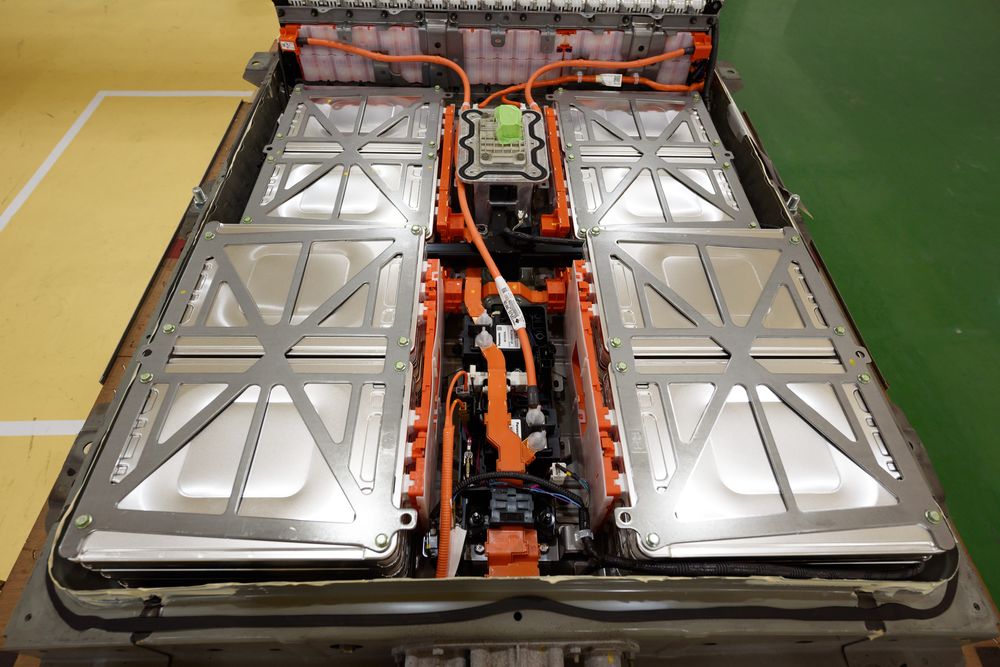 80% capacity of an EV battery is a lot of storage; a single used battery of this size has the storage capacity of nearly 9,000 smart phones! After a full life in an EV, batteries are too valuable to send to the recycling plant or the landfill right away.  
Used EV batteries could be disassembled and used for small mobile devices, but a more likely scenario is reusing the entire pack as is for grid-scale energy storage. There are policies and markets developing already for stationary storage to pair with renewable energy projects to provide power when it's not windy or sunny.