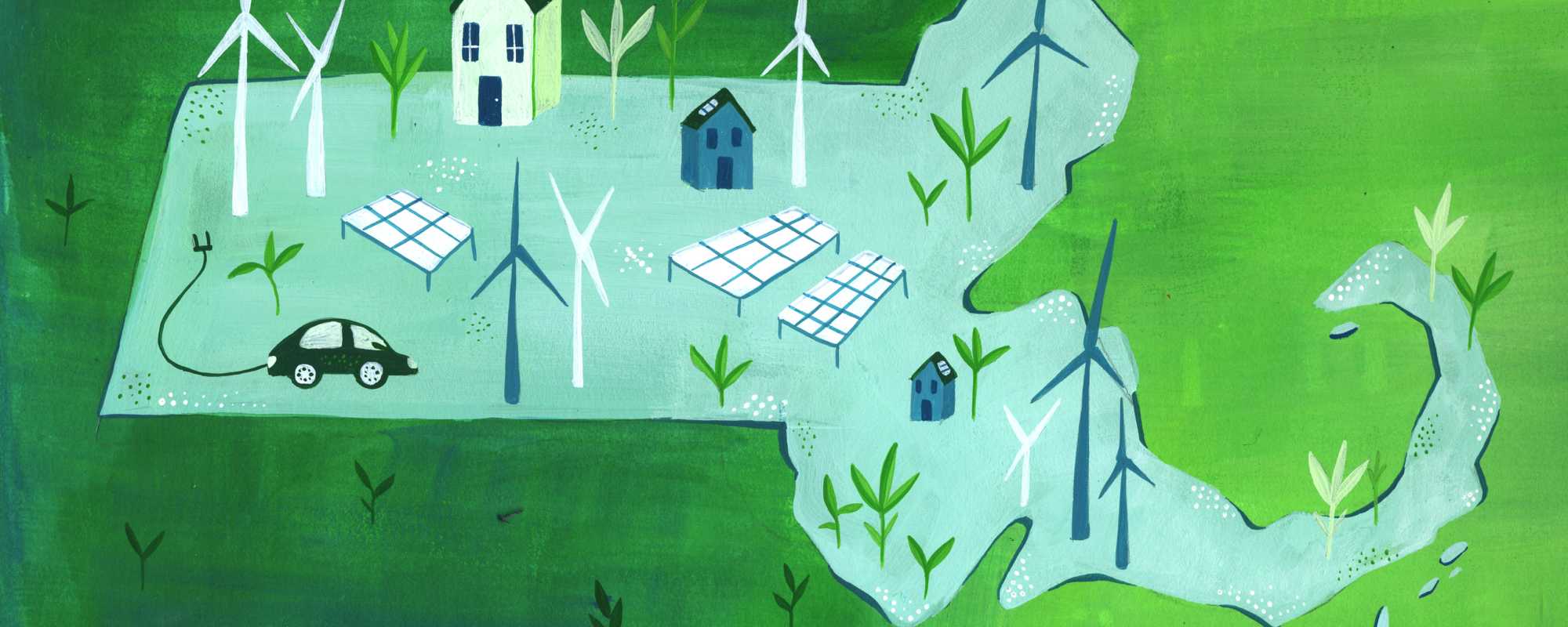 Online
Hear the highlights from the authors of our new report: Green Power at a Lower Cost! The report covers the success of Green Municipal Aggregation in Massachusetts.
Green Energy Consumers developed the model of "Green Municipal Aggregation."  Also known as community choice aggregation, this model allows communities to bulk purchase electricity for residents with an emphasis on adding more renewable energy than required by state law.  
We have released three reports about Green Municipal Aggregation, with the latest released in July 2022. "Green Power at a Lower Cost" analyzed GMA programs across Massachusetts and showed they were successful at driving growth of wind, solar, anaerobic digestion, and low-impact hydro on our grid, and were also more affordable than the utilities' Basic Service product.
At this webinar, authors Larry Chretien, our executive director, and Mikaela Hondros-McCarthy, our renewable energy procurement director, will summarize the results of the new study.
RSVP Now
More info