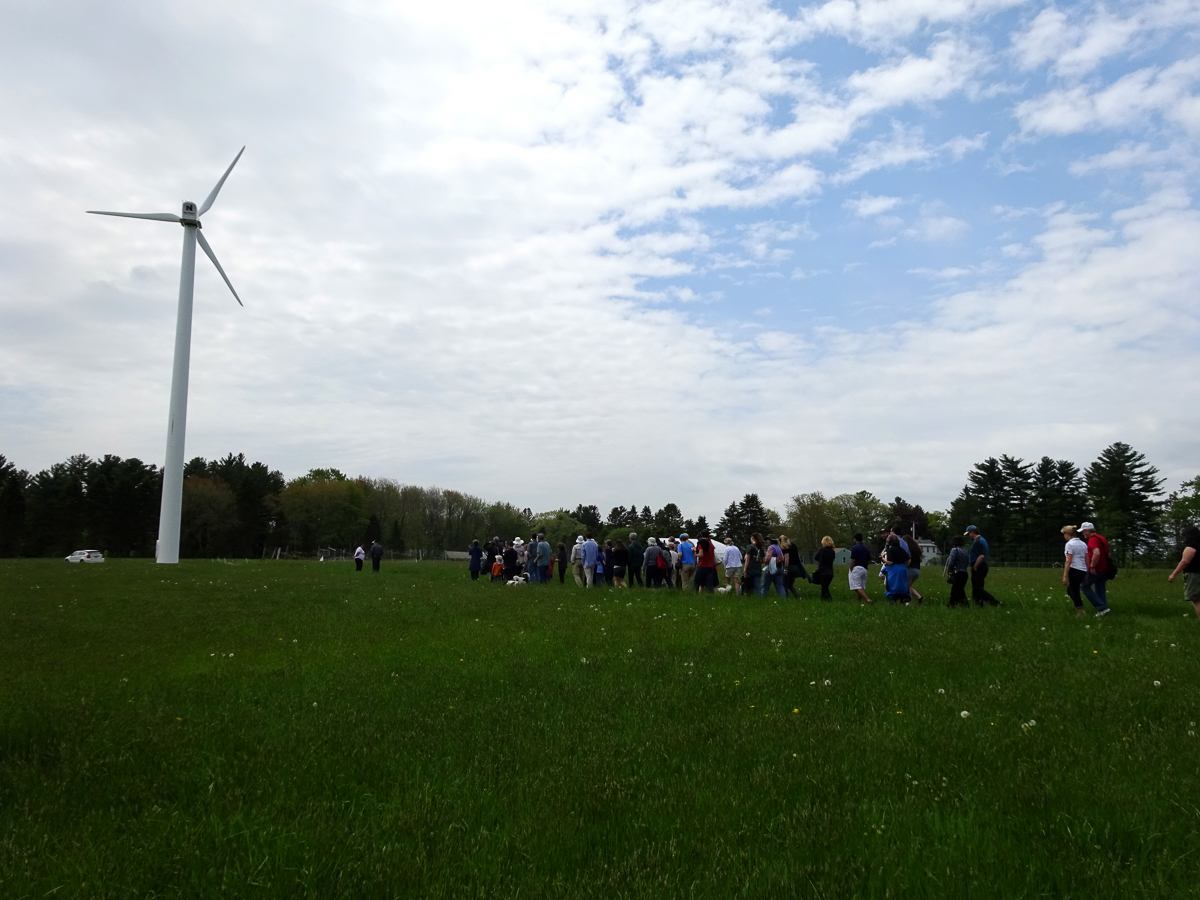 Increase your impact
Tell your family and friends about our green power program. Help us get more homes and businesses to make the switch!
Share informative links
Here are the best links to share with friends:
Are you getting greenwashed? blog
You'll find all these links in our pre-written email template, too (below)! Happy sharing!
Send an Email
Hi (friend's name),
I made the switch to green electricity through a unique, non-profit program called Green Powered. I encourage you to make the switch too! If you do by September 19th, you and I could both be invited to see the Hull wind turbine on their Cruise for Climate for free.
Here are some cool things about Green Powered:
It's run by a non-profit called Green Energy Consumers, and their mission is to speed the transition to a low-carbon future. They've designed Green Powered to make an impact in the development of New England renewable energy.
You can choose 25% or 100% renewable energy.
You pay a little bit more each month for green electricity (typically less than the cost of a cup of black coffee per day), but that premium is 100% federally tax-deductible.
It's been endorsed by the Sierra Club, Mothers Out Front, RI Audubon Society, and Mass Audubon, to name a few.
You'll be invited to cool renewable energy tours.
When you enroll, you add your voice to 9,000 others. Green Energy Consumers uses that collective power to do important clean energy policy advocacy.
If you're ready to learn more or enroll, here are some informative links on what makes Green Powered so singular in the green electricity world.
Are you getting greenwashed? blog
Thanks for taking the time to read this! If you're interested, enroll soon and mention my name so we both get a shot at free tickets to the cruise.
Sincerely,
<your name>
Share on Social Media
You can edit posts before they are live.
Partner with us
Are you part of an environmental group in New England? Partner up with us to promote Green Powered and a clean energy future in New England in your organization and at your events. Our team is at the ready to help you develop an awesome campaign for your group.
Ready to make the switch?