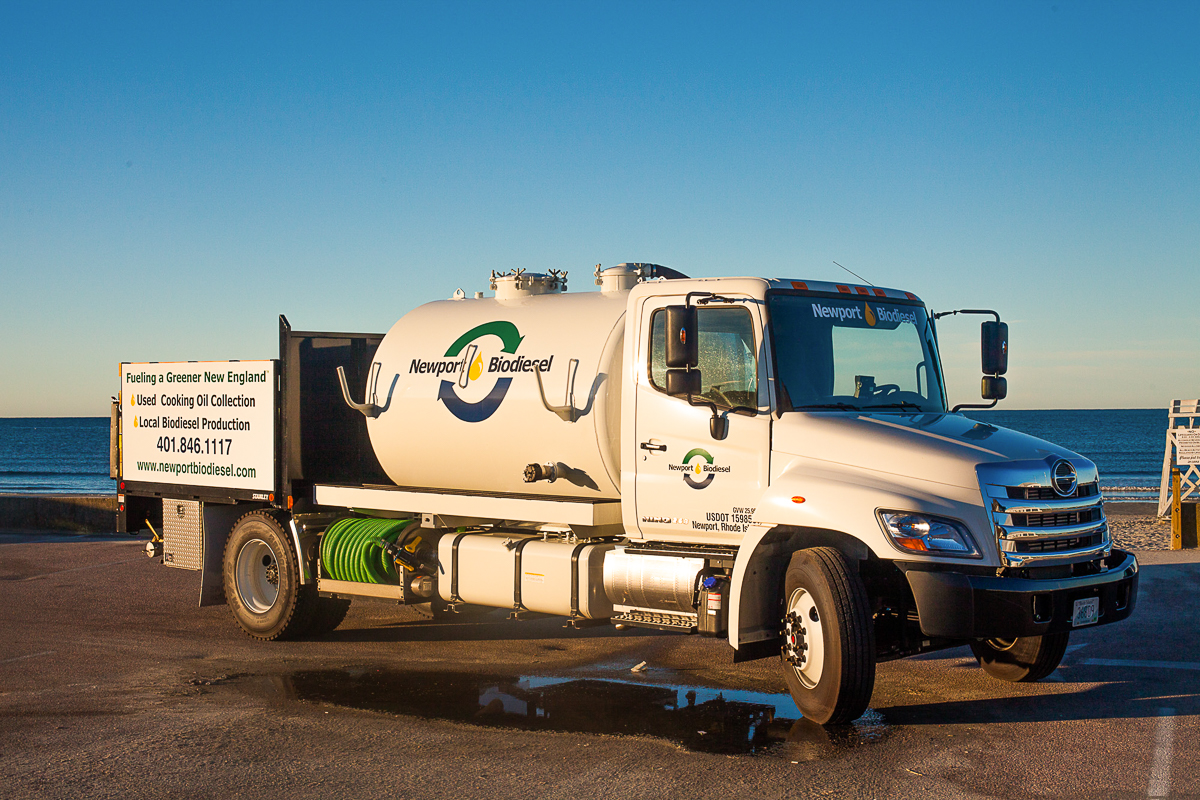 Heat leaner and cleaner with biodiesel
Did you know you can heat your home with biodiesel through our Heating Oil Service?
Get started with biodiesel
Quick links
Green Energy Consumers has partnered with several heating oil dealers to provide our Heating Oil Service members with a cleaner fuel option: biodiesel. (Also referred to as biofuel or bioheat.)
Just as we negotiate the price per gallon for traditional heating oil, we have negotiated a discounted price per gallon on biodiesel for our members. Anyone who heats with oil can participate! Our dealers blend 20% biodiesel with 80% regular heating oil to make a fuel blend suitable for any oil boiler.
What is biodiesel?

Biodiesel, sometimes called biofuel or bioheat, is a type of diesel fuel manufactured from vegetable oils, animal fats, or recycled restaurant greases. When heating your home, it produces less nitrogen oxide (which causes smog), making it a cleaner, greener heating solution for your home.
Since biodiesel burns cleaner and helps your heating system run more efficiently, it can reduce service-related costs, saving you time and money. We typically recommend that the average heating oil user schedule a tune-up yearly, which costs between $150 and $200, but with biodiesel you can schedule your tune-ups every two to three years. This helps to decrease your heating costs even further!
How does Green Energy Consumers's biodiesel program work?
Our Heating Oil Service has been helping New England oil consumers get a fair and consistent price on oil for nearly 35 years. It works like a buyers group or co-op: after you join, we pair you with an oil dealer in our network that will charge you a discounted price per gallon on oil all year long. We are harnessing the group buying power of our 11,000+ members to negotiate a better deal for the consumer while giving more business to the dealer.
Biodiesel is an option  under the  Heating Oil Service. In other words, it is a new, clean heat option available to our current members. Not a member? Oil consumers interested in switching to biodiesel can join our Heating Oil Service and indicate that they want biodiesel right on their application form.
Whether you are a new or future Heating Oil Service member, biodiesel is an exciting new way that you can get your heating system working leaner and greener this season. Green Energy Consumers will protect you from price gouging while providing you with a cleaner local, heating fuel.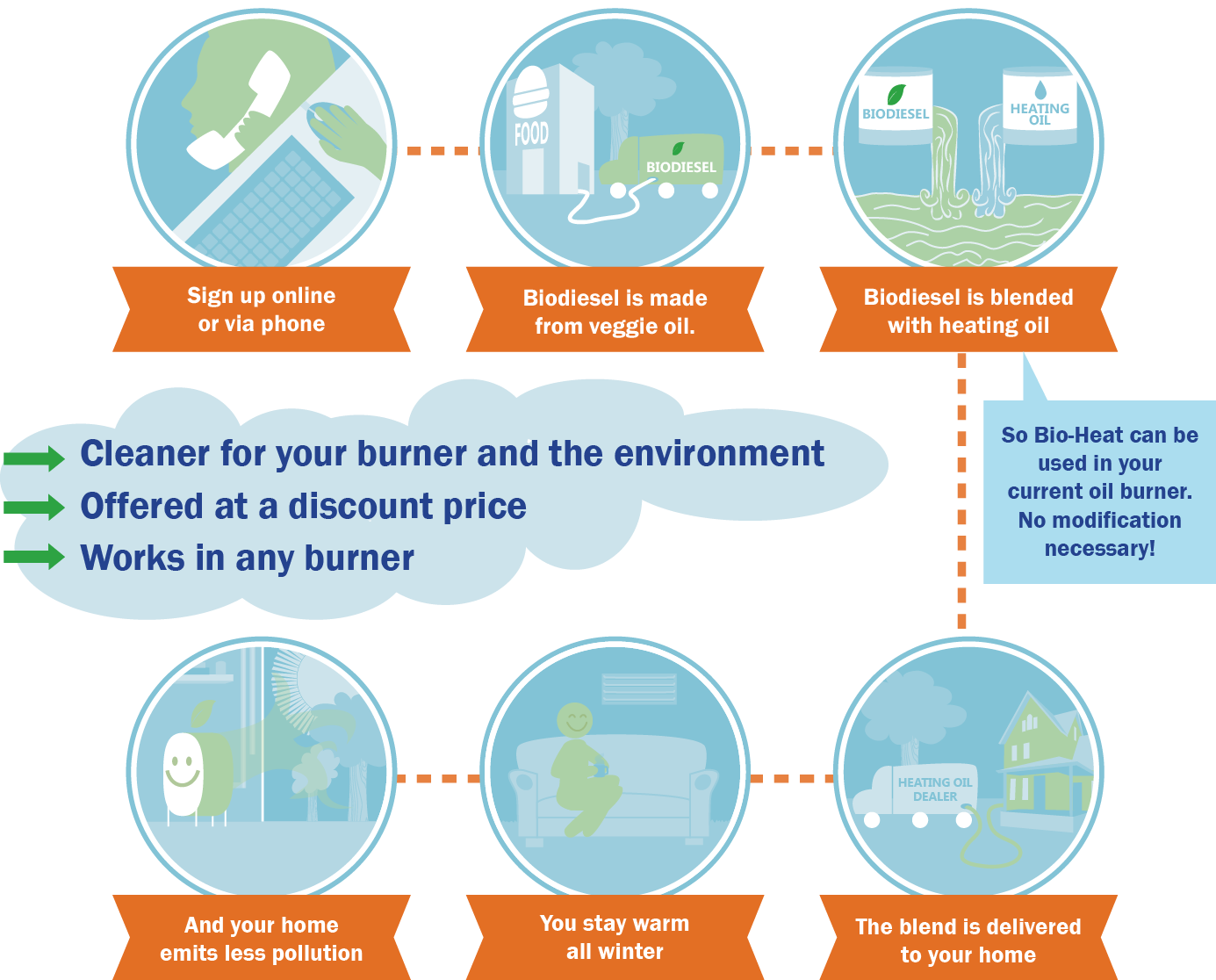 Biodiesel vs. Heating Oil Prices
We have negotiated a discounted price per gallon on biodiesel for our members. Although the savings on biodiesel will be slightly less than the savings we guarantee for traditional #2 heating oil, you can still expect to save an average of 15 cents per gallon when compared to the state average price for traditional heating oil.
After you enroll, you will be able to view your daily biodiesel price on our My Account feature. 
Eligible Towns & Cities
Many areas of Rhode Island and Massachusetts now have biofuel distributors.
Please note: The Green Energy Consumers biodiesel dealer serving these communities
Attleboro
Blackstone
Millville
North Attleborough
Plainville
South Attleboro
requires enrollment in automatic delivery and automatic payment with a credit card upon biodiesel delivery. Additionally, Green Energy Consumers biodiesel dealer in this community offers optional service but does not offer annual service contracts. If you live in one of these communities and would like to sign up for biodiesel but need a service contract, here is our list of vetted, local contractors who can help you:
| Name | City | Phone |
| --- | --- | --- |
| R.B. Queern & Co. | Portsmouth, RI | 401- 293-5980 |
| Temp Tech Mechanical | Providence, RI | 401-228-3533 |
| Bobs Oil Burner Service | West Warwick, RI | 401-828-7937 |
| Heat Energy and Technology | Wood River Junction, RI | 401-360-8324 |
| Stedman & Kazounis Plumbing & Heating | Charlestown, RI | 401-364-9888 |
I'm interested!
How can I sign up for Green Energy Consumer's biodiesel option?
If you're already a member of the Heating Oil Service: you can switch to our biodiesel program by contacting us at 800-287-3950 x4 or at hello@greenenergyconsumers.org.
If you're not a member of the Heating Oil Service: you can join by following these simple steps.

Complete our online join form for the Heating Oil Service. You can also call us at 800-287-3950 x4.
Select "Yes" when asked if you prefer biodiesel.
We will process your application and pair you with an oil dealer that can deliver biodiesel.
Whenever you order biodiesel from your Green Energy Consumers assigned oil dealer, you will get the Green Energy Consumers discounted price per gallon instead of the price they charge their regular customers.
Save on oil with local dealers.
All year long.