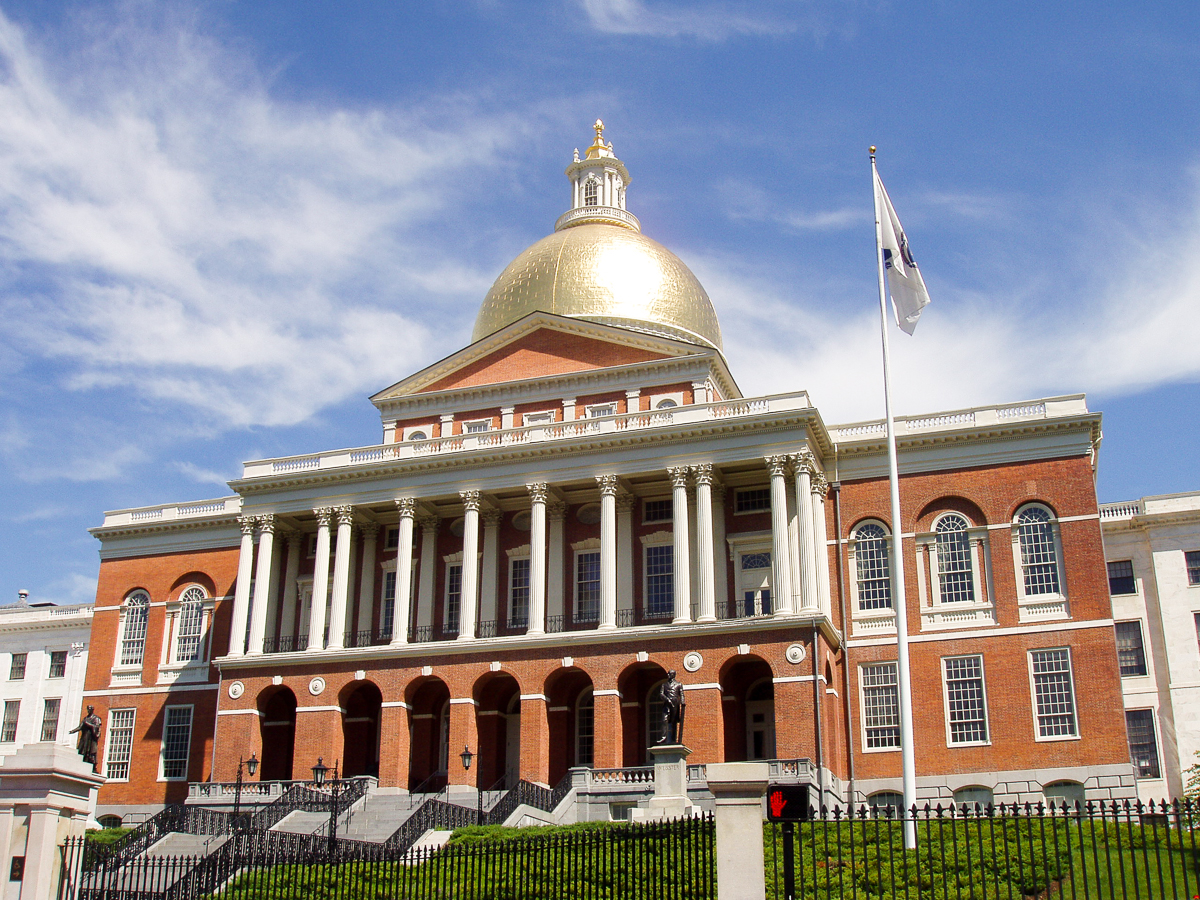 Currently the Massachusetts RPS increases at a rate of 1% per year. We are advocating for an increase of 2-3% per year to stay on track with our emission reduction goals.
Background
Massachusetts' Renewable Energy Portfolio Standard (RPS) requires regulated electricity utilities (i.e. Eversource, National Grid, Unitil) to supply a minimum percentage of electricity from renewable sources each year. Since it was first implemented in 2003, the RPS has helped support new renewable electricity generation by ensuring demand for renewable energy in Massachusetts.
The RPS is integral to reducing the greenhouse gas emissions from our electricity supply, but it only works up until the minimum percentage is met. In 2018, the RPS had reached 13% of electricity supply from renewable sources, inching its way upwards by 1% per year. This was not enough to drive the large-scale decarbonization of the electric sector that we need to mitigate greenhouse gas emissions and comply with the state's Global Warming Solutions Act. Furthermore, the 1% annual increase left Massachusetts far behind other states. Green Energy Consumers advocates for significantly raising the annual RPS increase and ensuring that the RPS supports clean, local energy.
Download a one-pager on the RPS
Want a clear explanation of this issue to share with your friends? We've put it all down in our Renewable Portfolio Standard brief.
Check it out
Progress updates
Yesterday, Massachusetts lawmakers passed H.4857, "An act to advance clean energy," enacting a 2% per year RPS increase through 2029. H.4857 falls short of what was possible, but it does inch us closer to a clean energy future. Read more.
A policy brief released by Applied Economics Clinic (AEC) bolsters the case for RPS increase. The brief examines 4 components of the Senate energy bill: RPS increase to 3%, additional offshore wind procurement, lifting net metering caps, and battery storage. It is determined that these things will result in 1,800 new jobs/year, $263M in economic growth/year, 600,000 fewer metric tons of greenhouse gases by 2030, and 9.8GW of new solar, wind, and hydro by 2030. Check it out here.
Senate unanimously passed comprehensive energy bill, S.2545: An act to promote a clean energy future. The bill encourages additional renewable energy development by lifting net metering caps, and increasing the RPS by 3% per year, among many other provisions.
H.1747 released from TUE. Bill seeks to increase the state's Renewable Portfolio Standard, achieving 35% Class I by 2030.
TUE issued an extension order. Bill to be reported by June 21, 2018.
TUE has issued another extension through April 26th for RPS legislation consideration.
TUE has again extended its period of deliberation on RPS bills. We hope to see a bill that calls for 50% renewable by 2030 (3% per year RPS increase) released by the new deadline of April 12.
The Joint Committee on Telecommunications, Utilities and Energy (TUE) issued an extension through March 9 to further consider RPS legislation. A bill to increase the RPS needs to be reported favorably out of committee by that date before it can be taken up by the rest of the Legislature.
The Joint Committee on Telecommunications, Utilities and Energy (TUE) hosted a public hearing on September 19th on a proposal to increase the RPS. Hear Green Energy Consumers' comments here.
We wrote a brief to help people understand MA's RPS. Take a look.
Green Energy Consumers' Clean Energy Director, Eugenia Gibbons, gave a webinar on the RPS. View the recording.
Green Energy Consumers presented to legislators at a State House briefing on the RPS yesterday. Check out our slides here.
The RPS increase did not pass this legislative session: it was not included in the final energy bill when the session closed yesterday.
Doubling the RPS was included in the Senate version of the omnibus energy bill.
The mayors of Pittsfield and Medford write "Cities want renewable energy" in CommonWealth magazine, urging state legislators to include a provision to double the RPS in the omnibus energy bill.