Heat Pumps
Get unbiased advice on installing heat pumps.
We're here to help you research and shop for high efficiency heat pump cooling & heating equipment. 
Learn about heat pumps and incentives to install.
Join free webinars.
Find and contact trusted heat pump installers.
Get unbiased help from our partner experts at EnergySage and Abode.
Rhode Islanders can get more perks through the CleanHeatRI program.
Webinars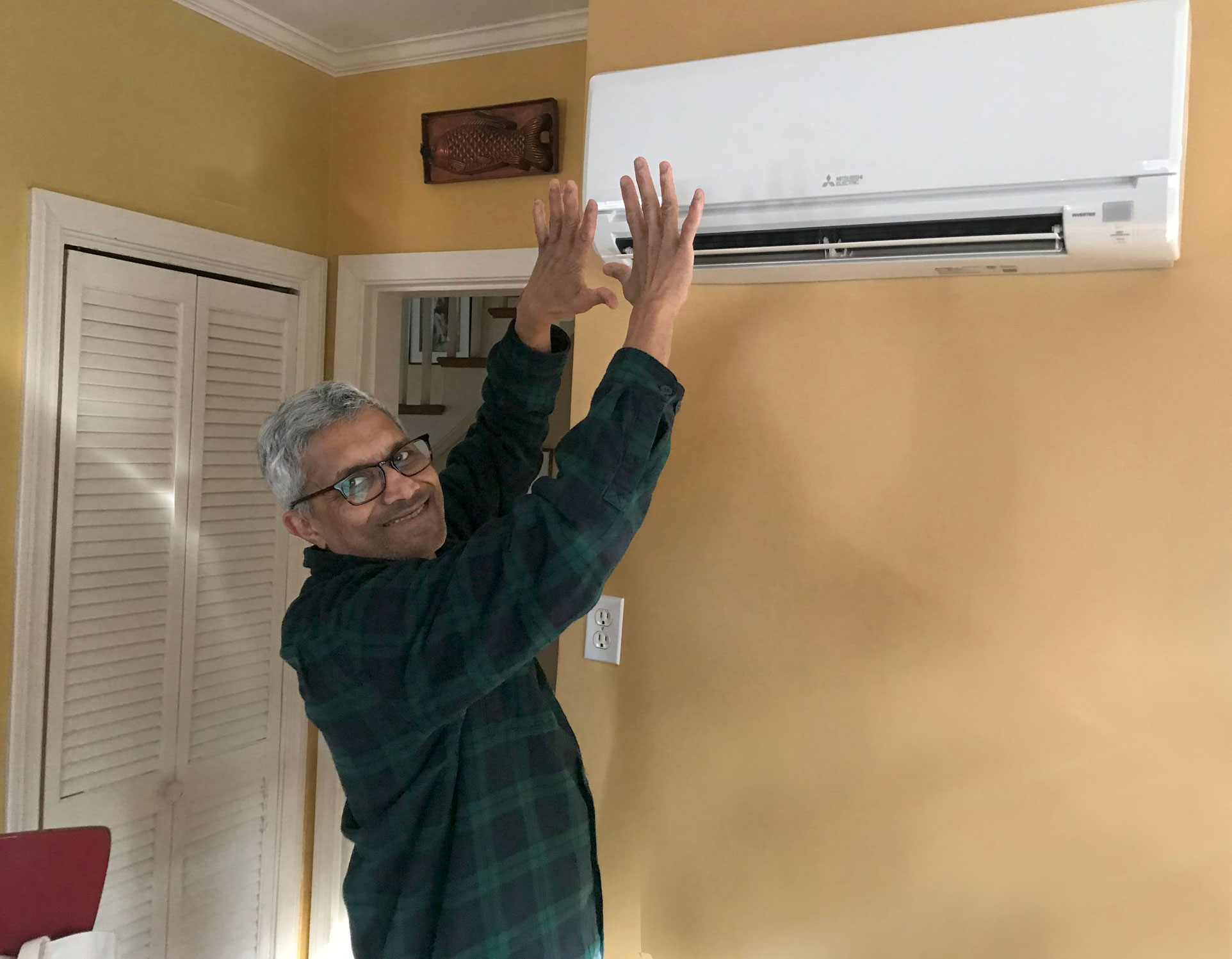 Click here to register for our next heat pumps webinar: Heat Pumps 101 webinar with EnergySage. We'll cover the what, the why, the where, and the how of heat pumps, with a special focus on how EnergySage's heat pump marketplace can connect you to pre-vetted contractors and independent advice. Loie Hayes from Green Energy Consumers and Caleb Pulliam from EnergySage will present slides for about 45 minutes, then we'll answer audience questions.
Click here to see the recording of our Sept 19 webinar which covered an introduction to heat pumps and focused on the new Clean Heat RI program and the incentives it offers to Rhode Island residents and businesses.
About our heat pump partners
With a mission to harness our power as consumers to fight climate change, Green Energy Consumers promotes high-efficiency heat pumps for heating and cooling. Because each home & situation is so unique, we have partnered with two excellent local organizations to help you make the switch.
Abode Energy Management is a regional leader is training heat pump installers and providing consumers and community groups with expert advice. Abode provides our registrants with free referrals to heat pump installers in eastern Massachusetts. They also give our registrants a 50% discount on the cost of a quote comparison report, bringing the cost down to $75. They also provide 45-minute virtual consultations with a heat pump expert for $150. The level of building science experience on Abode's staff is unparalleled and as trainers of heat pump installers, they offer both technical expertise and insights into the heat pump market.
EnergySage is a nationally recognized solar power shopping portal allowing consumers to compare quotes and get independent advice to interpret those quotes in terms that the average person can understand. In 2022, they expanded their marketplace to include heat pumps. EnergySage has curated a heat pump vendor list that covers most of Massachusetts and a growing network in other states. EnergySage's platform offers consumers a streamlined path for collecting quotes. Their heat pump advisers bring independent perspective and excellent consumer education skills to help you understand quotes and discern how each relates to your household's needs.