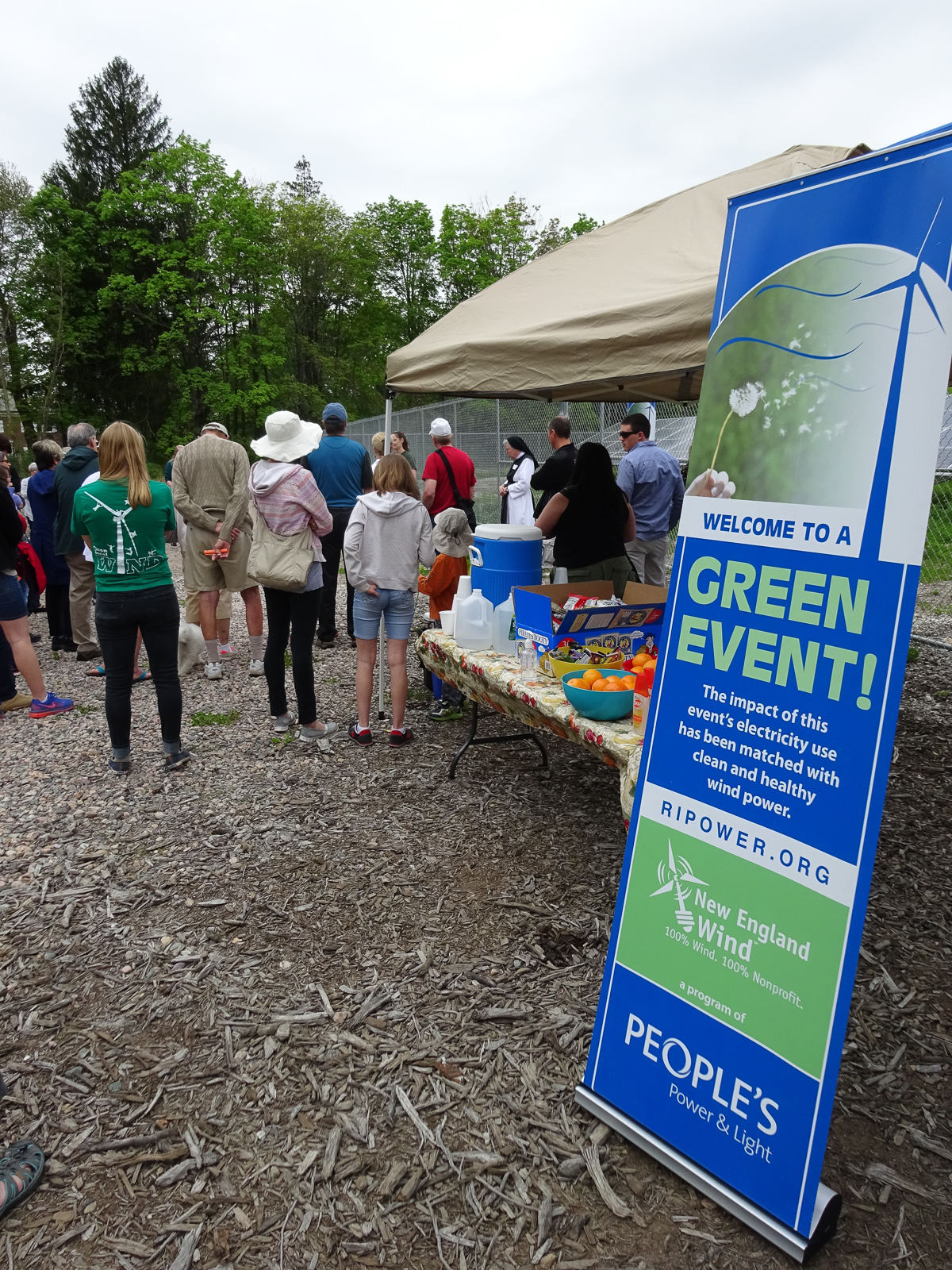 Head to a green event near you.
We host and attend green energy events all over New England. Join us on a wind turbine tour or at an electric vehicle Ride n' Drive in your community! Or, click below to team up with us to host a clean energy event.
Want us at your event?
Want Us At Your Next Event?
There are several ways we can be involved in your next event! We can: table, bring electric vehicles, or green your event with local wind power.