Your next car should be electric.
Not ready to buy a car yet?
What is Drive Green?
An electric vehicle discount program that makes going electric easier for you.
Drive Green's mission is to protect our climate and environment by getting electric vehicles on the road in place of gas-powered cars. Through pre-negotiated discounts to purchase or lease, educational resources, advocacy, and test-drive opportunities, Drive Green's one-of-a-kind platform makes going electric the right choice for our planet and the smart choice for your life.
How does it work?
Fill out our form: choose the cars, dealerships, and deals that you're interested in.
Connect with dealers of your choice.
Test-drive if desired.
Buy or lease your new ride with a Drive Green discount (Time restrictions apply to deals)
Green up your ride with wind power (optional)
Check out the discounts
To the best of our ability, the prices on our sign-up form represent the price of the vehicle after federal tax credits, any state rebates for which you might qualify, and the Drive Green discounts. Ultimately, it will be your responsibility to determine all costs, including taxes and fees. The final transaction will be between you and the car dealer. Now it's up to you to choose which dealers you want to visit!
Before you buy or lease
Participating dealers have committed to offering discounts, keeping electric cars in stock, and having knowledgeable staff to help you review the cars. Remember: It's up to you to read up on the cars and their maintenance, visit the dealers, ask them a lot of questions, and test drive. But first, you must sign up for discounts on our form.
The discounts offered will change periodically throughout the program. See the listed end date for each deal you are considering.
Why drive electric?
If you need a car, let us convince you that it should plug-in--either an all-electric (or battery electric) or an extended-range plug-in hybrid. Surveys show that the more people know about electric vehicles (EVs), the more they want them. And people who already have EVs report high customer satisfaction. That's because EVs are cheaper to run per mile, require less maintenance, and pollute less; they're a win for consumers and the environment. Learn more about the benefits of EVs below:
Fight climate change
Widespread adoption of electric cars is necessary to solve the problem of climate change. An all-electric or battery-electric vehicle will reduce your transportation carbon footprint by nearly 75%.
GASOLINE ONLY
Conventional cars run on gasoline and are dirtier and more expensive to fuel than EVs.
---
AVERAGE EMISSIONS IN MA
381 grams of CO2 per mile

PLUG-IN HYBRID ELECTRIC
Plug-in hybrids use both gasoline and electricity and can be recharged from an outlet. Your actual emissions depend on how often you stay charged.
---
AVERAGE EMISSIONS IN MA
176 grams of CO2 per mile

BATTERY ELECTRIC
Battery electric vehicles run on electricity and are some of the cleanest and cheapest cars to drive.
---
AVERAGE EMISSIONS IN MA
96 grams of CO2 per mile

You can go even greener!
ELECTRIC VEHICLE
running on 100% Wind Power
AVERAGE EMISSIONS IN MA
0 grams of CO2 per mile

Save money
It's cheaper to drive a mile on electricity than a mile on gas.
...even given New England's electricity rates and current gas prices. (Calculate fuel savings and compare vehicles side-by-side at the Department of Energy's fuel economy page.)
With federal, state, and dealer incentives, most of the cars offered through Drive Green cost much less than the average new car in America. The average selling price of a new car as of May 2020 is nearly $38,940. After accounting for federal tax credits, state rebates, and dealer discounts through Drive Green, you can get a great electric car for much less money that emits 70% less carbon dioxide.
And your new electric car will cost less to operate than a gasoline-powered car. Electric motors and batteries require less service and are easier and cheaper to maintain than internal combustion engines.
Longer range
Average car
goes <40 mi/day

The average car travels less than 40 miles per day.
Chevy Bolt
259 mi/charge

The Chevy Bolt travels 259 miles on a full charge.
Prius Prime
640 mi/charge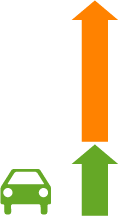 The Toyota Prius Prime travels 25 miles on a full charge plus 615 miles on a tank of gas.
Charge easily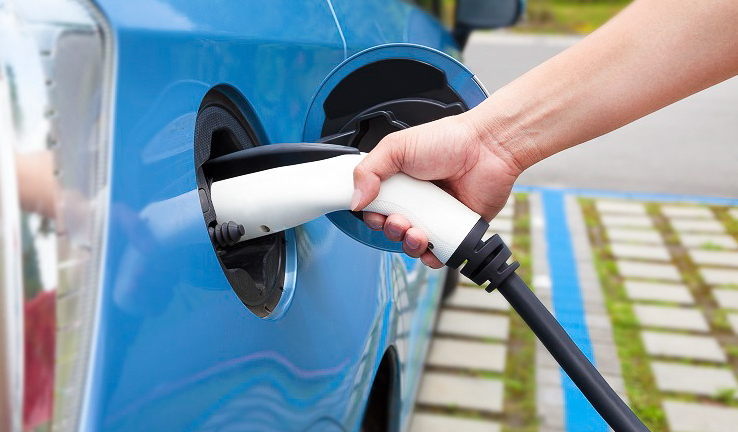 At home
Drivers of electric cars can charge their vehicles at home with a standard 120 volt outlet and the charging cable that comes with the car. This will give your car about 4 miles of range per hour of charging, which sounds slow but is how many drivers choose to charge. Purchase a 240 volt charging unit and have it installed by a licensed electrician to get faster charging. The speed at which your car charges will depend upon both the charging unit and the type of battery in your car.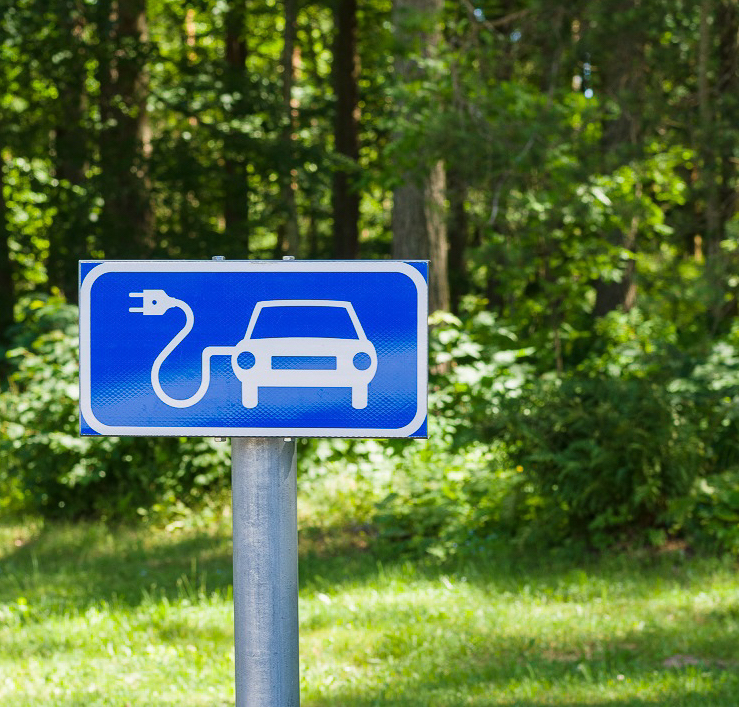 On the go
When away from home, you can access an increasing number of public charging stations, which are sometimes free to use. Newer electric cars come with station-finding apps right on the dashboard display. Additionally, there are several websites and cell phone apps to help you find publicly accessible charging stations near you.
Read our blog
Want to know what's new with electric vehicles? Read our blog for the most up-to-date information.
We are grateful to the Massachusetts Clean Energy Center for supporting the expansion of the Drive Green program. For more information, visit the MassCEC's Clean Transportation page.