Most EV drivers charge at home because it's cheap and convenient. For travelers, on-street parkers, and people who live in multi-unit housing, public charging is increasingly available, especially in workplaces; you might be surprised to learn that there's charging near you that you haven't noticed!
Charging At Home
Charging at Single Family Homes
Charging at Apartments & Condos
Charging on the go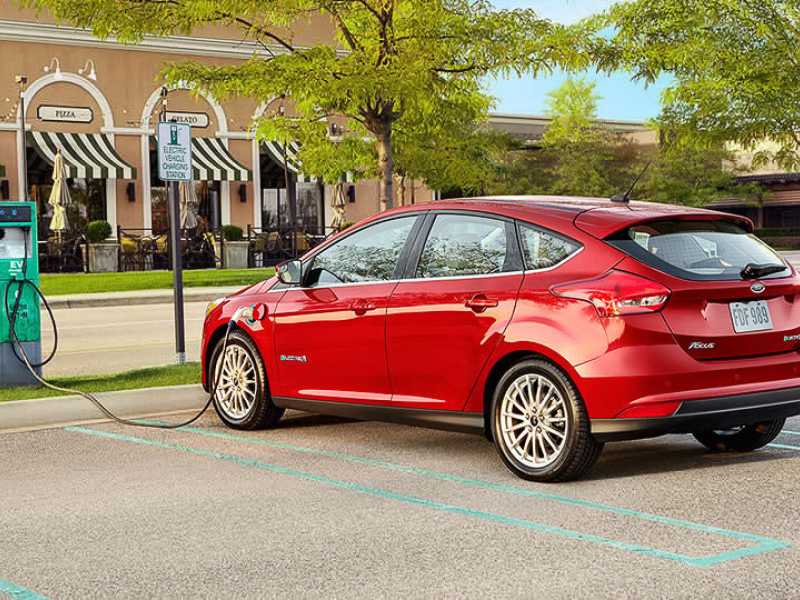 Public Level I and Level II Charging
When you are away from home, you can access an increasing number of public charging stations. It's easy to find these stations with cell phone apps and some new EVs come with these apps right on the dashboard display.
Plus, there are several websites to help you find charging stations near your home or workplace:
You can also ask your employer about workplace charging and encourage them to take advantage of federal and Massachusetts state incentives and programs.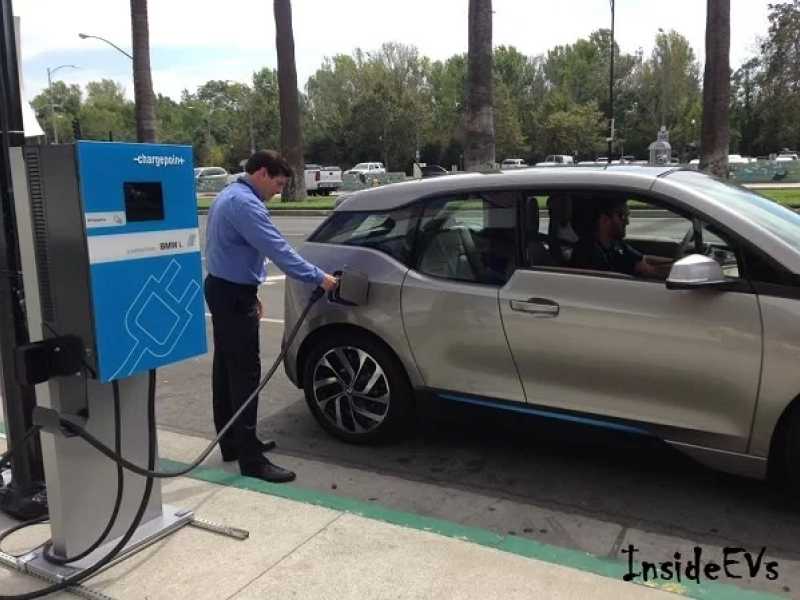 Public DC Fast Charging
Many drivers are concerned about where EVs can charge other than at home; this issue is especially pressing for those who park on the street, rent, or live in a building where charging is not accessible from a parking spot. The good news is that Massachusetts and Rhode Island have more public stations than most people realize and more are getting built all the time.Since charging stations are often hidden from view, the best way to find them is via smartphone apps. PlugShare and ChargePoint are two of the most popular mapping tools in New England, but review this "Ultimate Guide to Electric Car Charging Networks" from plugincars.com to explore other options. 
Below is an interactive map from PlugShare:
Smart Charging & Utility Programs
It is becoming more commonplace for electric utility companies to offer smart charging programs to encourage EV drivers to charge at times that are best for the electric grid and most environmentally friendly.
No matter when you charge your electric car, it's a good thing for the environment. Right now, an EV in New England causes emissions that are just one fourth of what you get from burning petroleum-based fuels in a combustion engine. And the emissions are going down each year thanks to state renewable energy mandate. We consumers currently pay a flat retail fee per kilowatt-hour (kWh) of electricity that is already cheaper per mile than driving on gasoline. However, the actual cost to the grid of bringing power to you to charge your car (or your phone, for that matter) varies over time. Costs are high when demand is high: for example, in the winter when lights are on at home and work, or in the summer when ACs are blasting. Conversely, costs are low when demand is low: for example, at 2 am when we're all asleep on a cool evening. Demand is almost always low on the weekends.
Consequently, we can add to the stack of benefits by charging our EVs at the right times, i.e. when electricity is cheapest and cleanest. "Smart charging" is possible because EVs are not your typical home appliance; their charging time is flexible. For example, running the vacuum at 3 am isn't feasible, but charging an EV is; they're parked the majority of the time and power prices are almost always very low when you are asleep!
Smart Charging Programs in Massachusetts
Electric utilities want to make sure that EV owners don't charge when demand and costs are already high ("peaks"), but instead direct charging to occur when demand and costs are low ("off-peak"). Many utilities across the country try to encourage "smart" charging behavior by offering discounted rates for off-peak charging or by directly ramping down the power consumed by EVs. 
Here's what's available in Massachusetts:
Eversource EV Home Charger Demand Response: Earn up $50 for enrolling your charger and $20 annually by participating in the demand response section. Incentives will be in form of an Amazon e-gift card. This program is no longer accepting new enrollments as of December 31, 2022. Check back here and with Eversource for updates.
National Grid  ConnectedSolutions: From June to September, allow National Grid to pause charging at moments of peak demand and earn $50 for enrolling in the program and $20 for every year you participate.
National Grid Charge Smart: All participants receive a $50 enrollment bonus plus rebates off every kilowatt-hour (kWh) of charging during off-peak hours. From 9pm to 1pm on weekdays, the rebate is $0.03/kWh in non-summer months (Oct.1-May 31) and $0.05/kWh in summer months (Jun. 1-Sep. 30). The rebates will be seen on monthly electric bills.
Rhode Island, unfortunately, does not currently have any off-peak charging incentives.
Everything You Need To Know About EV Charging